circular wreath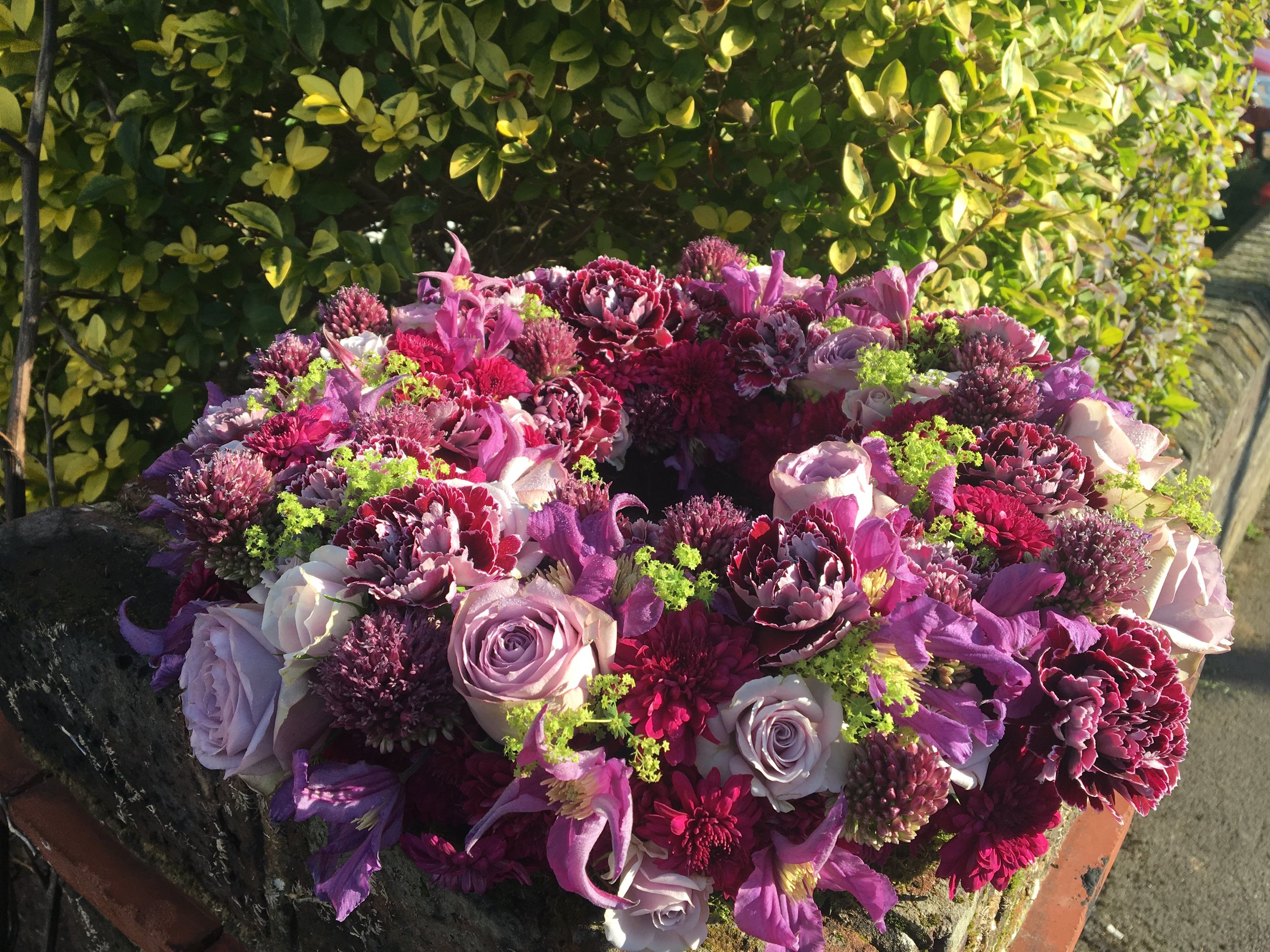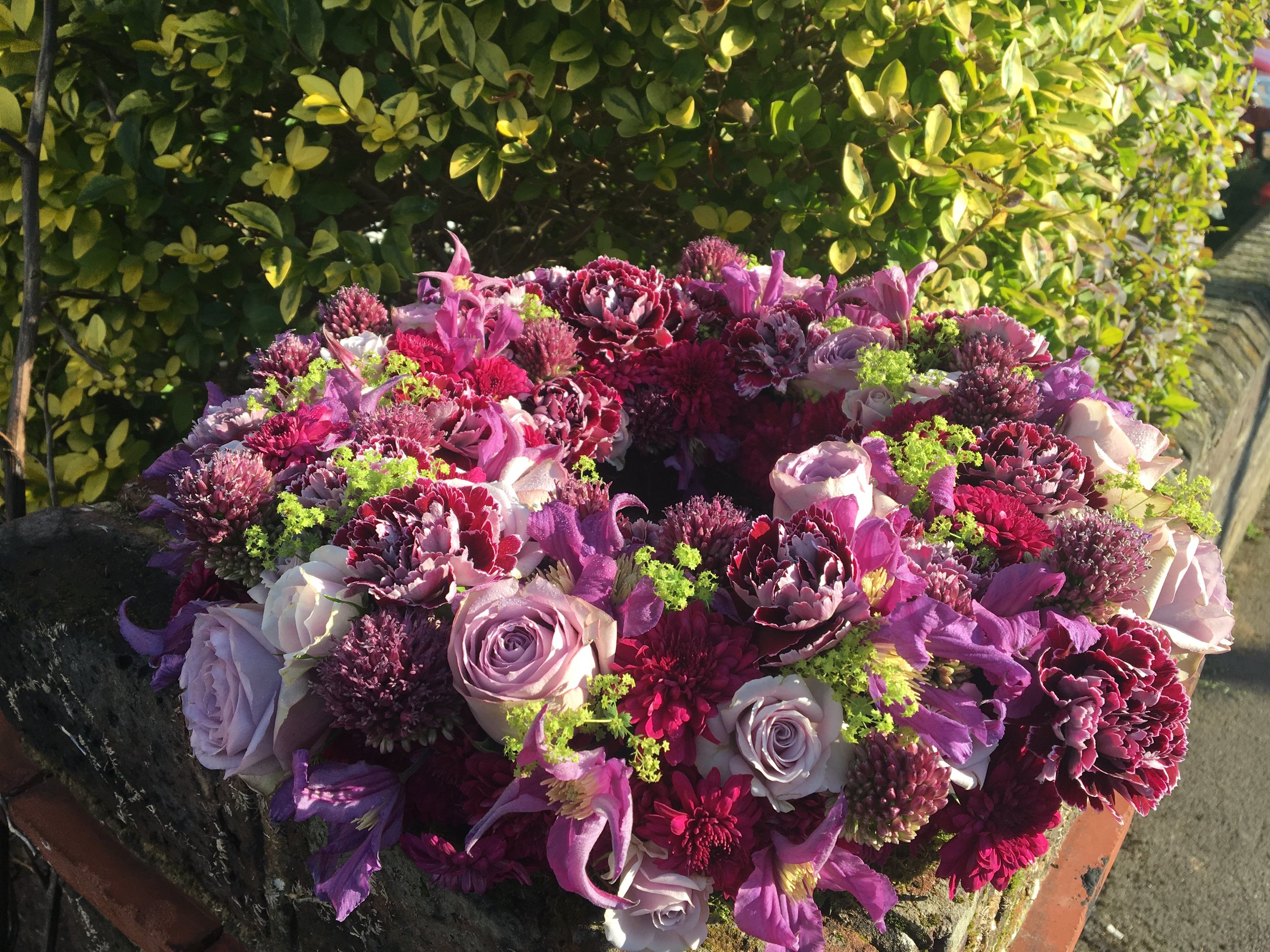 circular wreath
A classic circular wreath, perfect as a tribute from family, friends, colleagues and businesses.
The circle has always symbolised life and is a beautiful, simple tribute.
Your wreath will be made with seasonal flowers appropriate to the time of year and so may vary from the image. if you have a particular flower you would like included please fill in the information on the order page. This is usually included in the published price, if for any reason it is very expensive there will be an extra cost but I will advise you of that before proceeding.
If you choose the "your choice of colour" option please put the colours you would like on the additional information section in checkout.